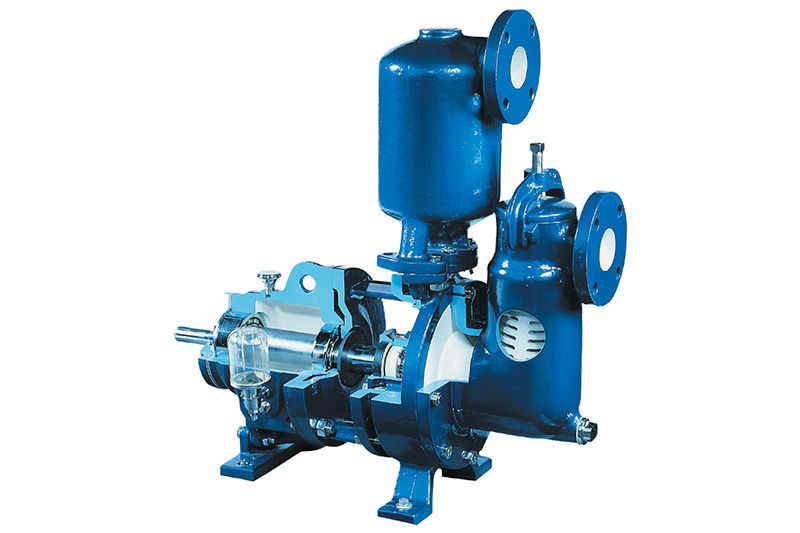 Peerless & LaBour Taber Process Pumps
Industry leading self-priming design based on Harry LaBour's "Hydrobalance" design allowing for a guaranteed suction lift of 25 ft of H2O at sea level. Also utilizes the same heavy duty power end as the LVA & TFA pumps. Available in a wide range of metallurgies.
FEATURES
Back pull-out feature with an ANSI series bearing frame for ease of maintenance.
Every LHAULPLA series pump offers both rapid priming time and high lift capabilities.
Inherently self-priming, eliminating the need for check valves, foot valves, and auxiliary priming devices.
LHA/LPLA design incorporates large diameter ANSI shafts which minimize shaft deflection and reduce mechanical seal wear.
Circular casing eliminates vapor lock.
Component construction enables the user to replace any individual part without replacing the entire unit.
Removable basket strainer prevents foreign solids from damaging the pump.